HOST lab invents cutting-edge participatory processes to co-design urban and architecture projects with positive democratic impact. We works with institutions and clients worldwide that believe fair collaboration with civile society is the key to address local and global urbanisation challenges.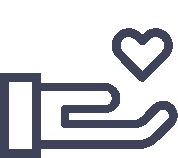 "Whoever is generous to the poor lends to the lord, and he will repay him for his deed."
I'm a paragraph. Click here to add your own text and edit me. It's easy. Just click "Edit Text" or double click me to add your own content and make changes to the font. I'm a great place for you to tell a story and let your users know a little more about you.